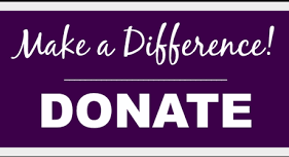 WE WELCOME YOUR DONATION!
You are welcome to donate to Nationz Foundation at anytime throughout the year. Nationz Foundation has pledged to educate the community, provide the necessary tools and testing so that members of the community will know their status, and prevent HIV/AIDS and STI's. Help us and support our mission by making a commitment to Nationz Foundation!

You can also give to Nationz Foundation via:
:$Aim2inspire
:nationzfoundation@nationzfoundationrva.org

"Aim To Inspire"
Donations are extremely important and without them, we cannot sustain our services or the work of Nationz Foundation. It takes community minded individuals to invest in our mission to make Nationz Foundation a success. No gift is too small and every penny counts to assist those in need or affected by HIV/AIDS and Cancer